'Bayo Ayo
Legal Officer/Executive Advisor to the CEO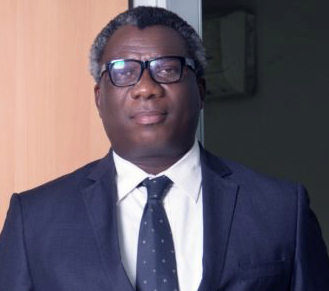 areas of expertise
Litigation

Intellectual Property

International and Corporate Law

Trade Negotiation

International Trade Facilitation

Building Start-ups
education
Ph.D. (in view) – Lagos State University, 

International Trade and Maritime Security and Safety in the Gulf of Guinea




B.A, LLB – Lagos State University, 

History, Law




Master of Laws (LLM) – University of Ibadan, 

World Trade Organization Dispute Resolution Mechanisms Grade
Mr. Ayo's experience as an active practicing lawyer spans several decades with clientele across both the public and private sectors of Nigeria's economic space. He has served as Solicitor/Associate in Law firms like 'A' Legal Consultants and Co. and as Company Secretary/Legal Adviser to Nigerdock Nig. Plc.; Dornier Aviation Nig. Limited; AICS Properties; Biod Environmental Services Limited; Fountain Holdings Limited; Takol Limited; to name but a  few.
He has been Senior Special Assistant on Legal Matters to the Executive Governor of Ekiti State and has also served on the Ekiti State Economic Development Council.  As SSA to the Governor, Mr. Ayo was responsible for the coordination of the legal issues around the Governor and was in charge of vetting and drafting contracts between the State and investors.
As part of his practice, Mr. Ayo is the Managing Partner at Peniel Consort, a consortium of legal practitioners with offices in Lagos, Abuja, Ado Ekiti and Port Harcourt in Nigeria as well as corresponding offices in Ghana, Sierra Leone and Liberia.
In the course of practice, he has been involved in the resuscitation and revival of companies and, with a special bias for International Trade and Intellectual property, has been the coordinator of KVL's flagship event, the Nigerian Non-Oil Export Conference, Exhibition and Awards, NNECEA.
He holds a B.A (Hons) in History, PGD in Journalism, LLB (Hons) and LLM in Law degrees from the Lagos State University with strings of certificate courses spanning leadership training, Human Resources and management.
He is a member of the Nigerian Bar Association and the American Bar Association.
Currently studying for a Ph.D. international Trade Law, Mr. Ayo is also an expert in contracts and agency matters.
contact details
Plot 532, kabiru usman Street, Off M.B. Aliu Mustapha Boulevard, Wuye District, Abuja, Nigeria